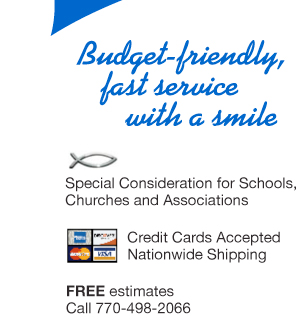 Binding

We do all styles of binding: hardbound books; perfect bound softcover books; saddle-stitched books and booklets; spiral bound books, directories and calendars; plastic comb binding and coil binding. Let us help you with all of your binding needs.

We can also take care of obtaining and maintaining the ISBN for your book.

Call or email us for specific quotes.

Hard Cover Books:
For an exception ally nice binding and cover with a long lifetime, consider a hard cover book. Emboss the cover for a really classy look, or go all the way with a custom printed design on a nice dust cover.

Soft Cover Perfect Binding:
For soft cover books consider "perfect" binding. These books are cut to size and the custom printed cover is adhered to the spine for a very professional looking book.

Saddle Stitching:
For smaller books and booklets, saddle stitching is an appropriate form of binding. The pages are printed on double-wide sheets, which are collated and then stapled at the center and folded in half.
This method of binding works very well for programs and booklets.

Spiral Bound:
Spiral binding is great for anything that needs to open flat. This is a popular form of binding for directories and calendars, such as those pictured to the left. The spirals, or coils, come in a large variety of color to help bring attention to your piece.





Hard Cover Books



Soft Cover Perfect Binding



Saddle Stitching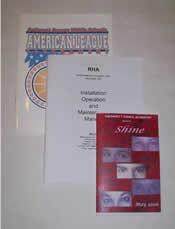 Spiral Bound